Articles tagged with: Jia Pingwa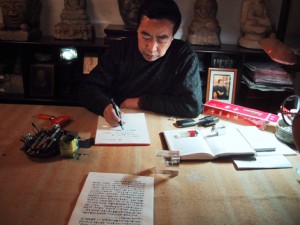 Originally published on Rue89, 14/8/2009.
Jia Pingwa is one of the favorite writers of the Chinese public. He received a few months ago, the most prestigious literary award, the Mao Dun prize. But the news ,in the middle of the holiday period, is the publication of one of his novels, " Fallen Capital " banned for pornography in 1993. The novel had, at that time, won in France the Prix Femina for foreign literature.
For … Lire la suite