Articles tagged with: Musée Guimet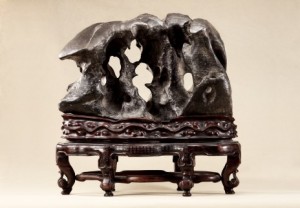 You can visit until June 25, at the Guimet Museum in Paris, a beautiful exhibition on Chinese scholars, "scholar rocks" and the objects which make up their "treasures".
Unlike in the West, stones more than plants play a vital role in Chinese gardens. The rugged and monumental rocks, as from the seventh century, will begin to enter the studios of scholars in a reduced size and installed on pedestals of precious wood.
The vogue of… Lire la suite