Articles tagged with: Liao Yiwu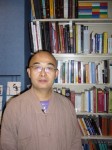 Following the likely intervention of Chancellor Angela Merkel, to whom he had written a letter, the writer Liao Yiwu was allowed to travel to Germany for the Frankfurt Book Fair and to meet his readers. His translator in France, Marie Holzman, was able to arrange his coming to Paris and led a discussion in the major bookshop The Phoenix.
A talented witness:
His job is to be the witness of those who can not manage… Lire la suite
The writer and poet Liao Yiwu was unable to attend last September the Frankfurt Book Fair; a few days ago, he could not leave Chengdu to fly to the Literary Festival in Cologne. In short, he never could get out of China !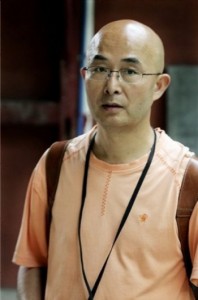 Born in 1958, he narrowly escaped death during the famine of the Great Leap Forward then the Cultural Revolution led to the breakdown of his family: his father, a teacher, was prosecuted,… Lire la suite