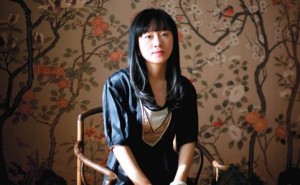 This is the nickname given to Anni Baobei by her"fans" for her novels of desolation and isolation. She is one of the most famous authors in modern China particularly among women and people under 35. "The Road of Others," a collection of three newly-published (1) short stories is the translation of her first book "Goodbye Vivian" (2001). This short story, first published online secured her immediate fame.
1 – A literary star of the internet:
She just turned 38 years old, her real name is Li Jie, she is born in Ningbo where she was employed by a bank. She began writing short stories on the internet and became famous in a few months in 1998. This is the launching period of the literary website "Rongshuxia", "Under the banyan tree," created by Lu Jinbo.
She left the bank but also her family who opposed her resignation and moved to Shanghai and then some time later to Beijing.
"Goodbye,An", translated by Nicky Harman, is her most famous short story. A story of love and death on the internet and in the real life: a young executive, Lin meets on the internet Vivian, a girl full of mystery. In a subway station, he meets several times a young woman he believes to be Vivian.
Meanwhile, a colleague, Qiao, becomes his mistress and breaks up with her boyfriend who works in England. He refuses to get engaged with Qiao, pregnant, who commits suicide.
The woman he meets in the metro is a drug addict, the mistress of a wealthy and married man. As for Vivian, she does not want to meet him in the real life …
Cyber world and reality, the possibility of virtual romance but also sadness, isolation in urban life. A new voice, short sentences, a schematic writing, the phrasing of the Internet, all this seemed very new.
2 – Consumer goods as a way of expressing yourself:
One is struck by the importance given to appearance, clothing (of well known brand names), the style … You do not drink coffee, you go to Starbucks … These are international brands which are dreams for her readers who are caught between their aspirations and a life without major financial resources; on top they have to accept the more traditional values of their parents.
Xin Yang in an article published in 2006 (2) recalls that in 2000 Internet users in China (already 9 million) were a small minority, mostly young, urban and with an education levels well above the average. Internet and literature on the internet have become attributes of the middle class, the symbols of "petty bourgeois" although this term no longer has the political significance it had during the class struggle period.
One is struck by some "dead ends" of the short story: the suicide of Qiao which permits … to have the character out of the picture! The refusal of Vivian to meet Lin is not well developed so as Lin's departure to Australia.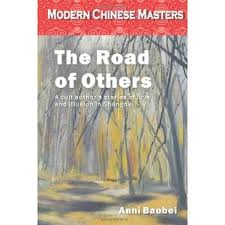 Nevertheless we must recognize that the idea of the two Vivian is brilliant as well as the links between reality and the Internet, a theme which was very new at the time.
3 – A "ice cool girl" who seems to thrive:
The other two stories in the collection, translated by Keiko Wong, address other themes: fate, the relationship with the mother … More surprisingly, elements of latent homosexuality: in "Endless August," the relationship between the young Wei Wang and Qiao appear to be much more important than the romance with Zhao Yan, Qiao's lover; again a suicide!
In "The road of others", the heroine on an initiatory journey in a small island of Taiwan, with Sam, a homosexual who must go to England to his dying father. She refuses to accompany him, pretending they are married … because she loves him and knows that it will not be a shared love.
Being rootless, and on an initiatory journey, this gives a feeling for another journey, this time in Tibet, in "Lotus," a novel which in 2006 was a great success. The author focuses much more on spiritual freedom than on material environment.
Anni Baobei indicates (3) that Buddhism as a philosophy and not a religion, plays an important role in her life. In 2011, she made the journey to Bodhgaya in India, this is where Siddhartha Gautama attained enlightenment and thereby the state of Buddha.
Motherhood is also an essential step and she wants to be a model for her four year old daughter.
She is now interested in the Chinese tradition, playing the guqin (zither) and having the nostalgia of her childhood in the countryside while ten years ago, she wanted to leave Ningbo as soon as possible. You can read a fine article on the blog of Levi Dylan King (4) where she talks about her childhood and the village of her grandparents.
In "Spring Banquet" (2011), she points out that Chinese culture can be threatened by the internationalization and Western culture.
The magazine "Da Fang", which she launched in March 2011, is very different from the style of her first stories. This literature review of high quality was open on the Chinese tradition (an unpublished text by Zhou Zuoren), on foreign literature (Haruki Murakami for the first issue) and cinema. After two issues, the magazine, like Han Han's publication, was closed down and for the same reasons (an invalid publishing license)!
4 – A writer and a marketing product: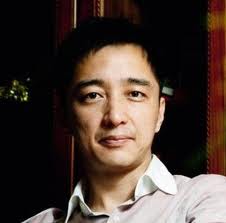 Strongly related to her success, a publisher, Lu Jinbo, who in 2000 created his own literary website "Rongshuxia.com". He sold it to Bertelsmann in 2003 which then created "Rongshu Culture" that he will manage. When Bertelsmann withdrew, he formed a joint venture with Liaoning Publishing and Media, which has 51% of the company WenRong Books Co. Ltd..
He began as a writer on the internet under the name Li Xinhuan, he was then as famous as Anni Baobei. Two innovations will develop his position as publisher:
– he pays very generous advances(two million RMB for "Lotus")
– he works a lot on his writers image after extensive market research. In fact the author is the product and not the book. With Anni Baobei ,under long term contract, he changed her image becoming more international, more upmarket, stylish with style. Also a very calculated distance from her readers and the media in order to give her an aura of mystery.
A huge success, but recently some problems: early 2012, the case against Han Han, his other favorite author; on top poor financial results and personal difficulties …
Another publisher has a positive influence: Harvey Thomlinson, who introduces Anni Baobei abroad. The short story collection "The Road of Others" was launched a few months ago at the London Book Fair where Harvey Thomlinson was accompanied by two of "his" writers: Anni Baobei and Li Er.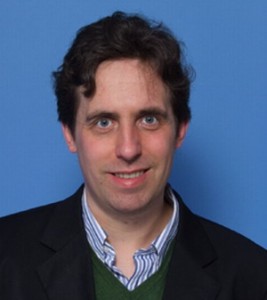 From 2000 to 2004 he lived in Beijing. Back in England, the limitations of Chinese literature publications in the UK ( Cultural Revolution or Shanghai Baby …) led him to establish a website "'Make Do Studios "to promote young Chinese writers including Murong Xuecun of whom he translated into English "Leave me Alone-a novel of Chengdu ".
In 2006, he moved to Hong Kong, working for an American company which he left in 2008 to start a publishing company "Make-Do Publishing" which publishes in English young Chinese writers: one of the provocative novels by Chen Xiwo "I love my mom" and "The magician of 1919" by Li Er …we will come back on this.
Bertrand Mialaret
(1) Anni Baobei: "The Road of Others." Three stories translated by Nicky Harman and Keiko Wong. Afterword by editor Harvey Thomlinson. Make-Do Publishing. Hong Kong 2012.
(2) Yang Xin: "Internet writing and urban fashion: the case of Anni Baobei" in Southern Review of Asian Studies (2006).
(3) www.chinadaily.com.cn/cndy/2012-04-18/content15074247htm
(4) www.deerawn2.blogspot.com/2009/12/annie-baby-is-usually-called-young.html