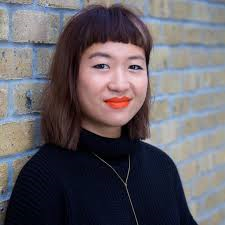 It's a pity that Singapore and Malaysian literature is not reviewed more often. In Malaysia, there is a state-sponsored literary life for the Malaysian language and little international exposure, but for literature in English, writers like Tash Aw and Tan Twan Eng, are known all over the world. In Singapore, many writers are supported but also sometimes controlled by the government; cultural life has improved a lot in the last years.
This is why we were pleased that a conference was held in Paris last November, led by Tash Aw and bringing together young female writers from Malaysia and Singapore: Sharlene Teo, YZ Chin, Amanda Lee Koe and the Malaysian Preeta Samarasan who lives in France.
– Sharlene Teo and "Ponti":
We've already met Sharlene Teo who prefaced Sanmao's beautiful novel "Stories of the Sahara" that we reviewed a few weeks ago. Sharlene was born in Singapore and has been living in England for ten years, where she studied law (she is a lawyer but has never practiced), then literature and creative writing in Norwich, at the University of East Anglia.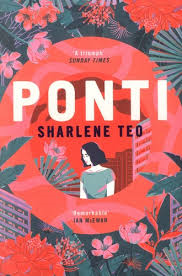 In 2017, Sharlene was invited to participate in the International Writing Program at the University of Iowa. Since 1967, this three-month residency program, has hosted 1,400 writers from more than 150 countries, some of whom, like Mo Yan, will go on to win the Nobel Prize. The goal of the program is to create contacts among residents and with established American writers and to provide exposure to American academic life.
The negative impact of creative writing studies has sometimes been pointed out, "Ponti" is a good example. The book is structured around two young women, Circé and Szu, and Szu's mother, Amisah. Two narrators and several different periods of their lives without any chronological concern but trying to capture the reader's attention. The result is a rather artificial narrative structure with frequent breaks, risks of repetition and above all a lack of follow-up in the psychological analysis of the characters. This is the main weakness of "Ponti".
The book was supported by scholarships and prizes even before it was finished. Support by critics, a novel published by Picador (1) and quickly translated into French (2). Very positive reviews, in my opinion a little too much. Sharlene Teo is preparing her second novel and is going to teach at Saint Mary's University in Twickenham near London.
– A "Ponti", a "Pontianak", a terrifying ghost:
Szu's mother, Amisah, has performed in three films as the lead actress. She plays the role of Pontianak, a female ghost, a vampire, a woman who died in childbirth, who feeds on men she kills with her nails.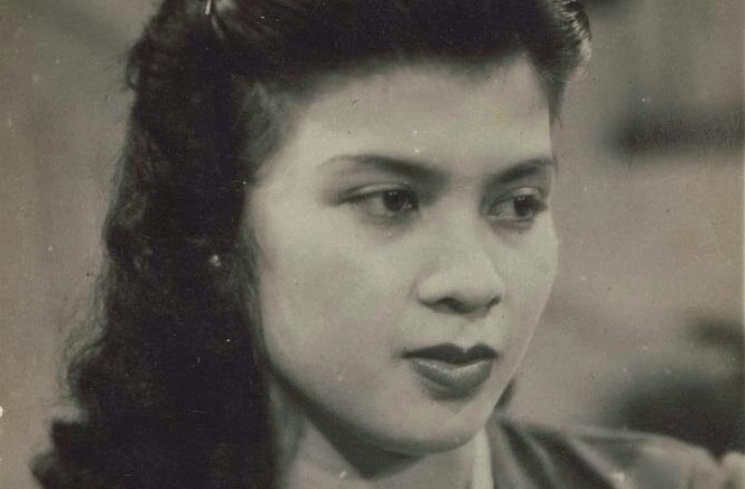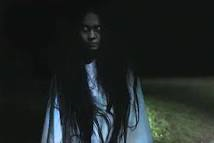 In the real life, these three films were shot from 1957 onwards by B.N. Rao, produced by Cathay-Keris Studio and starring Maria Menado, considered the most beautiful woman in Malaysia. The first film was a great success, with realistic scenes and spectators fainting in the cinemas. A new team produced later "The Revenge of the Pontianak" in 2019.
– Amisah, a kampong girl turned star:
An interesting character, she was born in a small village in Malaysia, near the sea, in the mangrove swamps. She has six brothers but the only person she loves is Didi, a younger brother. She is cold and distant but very beautiful. She works in Singapore at the ticket desk of a small cinema called The Paradise. Wei Loong courts her, he is an antique restorer; they get married in 1977.
She works at the cinema entrance desk, she meets a film director who offers her the lead role of Pontianak in three films. The films are a commercial failure. Her husband is jealous of the director who, in 1983, will leave for Hong Kong. The couple buys a house with the money won in the lottery and Amisah will return to her cinema.
In 1987, Szu Min was born, a "happy accident". Amisah no longer loved Wei Loong, she only loved him because he was in love with her. In 2003, Wei Loong leaves to the great despair of Szu Min who feels that her mother will never show her any affection.
– Circé and Szu, a fusional friendship:
Szu is not a beauty and Circé, sociable and happy to live, comes from a wealthy family. At school, they don't have a boyfriend. Circe has a brother, Leslie, a handsome 18-year-old boy who is a little older than the two girls; Szu is quite fond of him.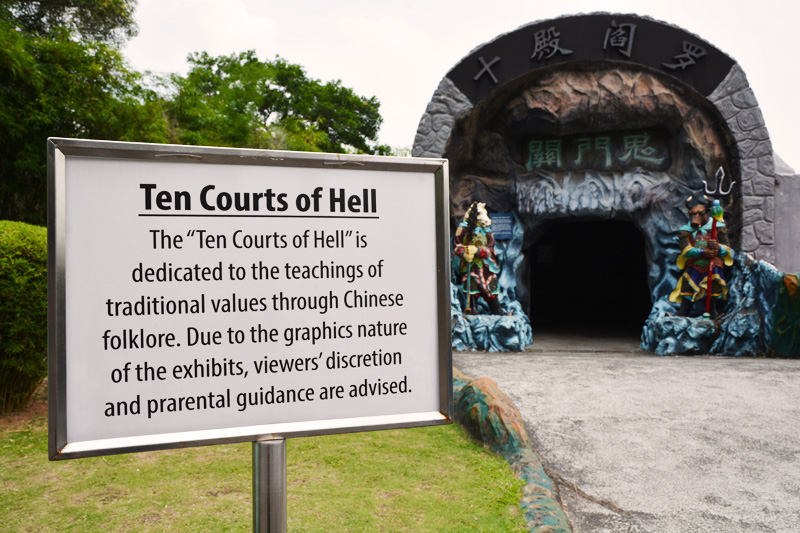 The two girls are very close; the students' outings allow the author to evoke the city of Singapore and in particular the famous Haw Par Villa Park and its famous "Courts of Hell". We don't hear much about the city except about its climate, but not about the different districts or the food which is one of the main attractions of this place.
Szu and Circe often visited Amisah very sick in hospital. The death of her mother did not reconcile Szu with her: "I spent so much time hating her." The two girls are drifting away from each other. Circe blames her for her constant complaints, her feeling of superiority and her ability to hate those around her; she no longer wants to be her babysitter.
Seventeen years later, Szu, who has stopped her studies, has a little girl; Circe has divorced her husband Jarrold. She's working on the promotion of a movie, a remake of Pontianak. Little is known about her, about her ambitions, her parents, her daily life. In her reunion with Szu, the past is very present in all their dialogues, as is Amisah, who played an important role in the relationship between the two women.
We won't touch again on the book's structure, its main weakness. On the other hand, the style is very pleasant: few dialogues, beautiful images, a little humour, a very sophisticated text. The Singaporean culture is not very present in the relations between Circe and Szu, but the Pontianak occupies a lot of space! We'll talk again about Sharlene Teo.
Bertrand Mialaret
(1) Sharlene Teo, "Ponti", Picador, 2018. 290 pages.
(2) Sharlene Teo, "Ponti", translated into French by Mathilde Bach, Buchet Chastel, 2019, 312 pages, 20 euros.