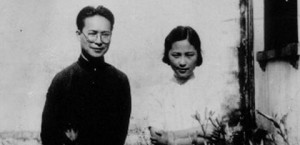 The release a few weeks ago of a book by Shen Congwen (which will be discussed later): "The journey to Xiang and other short stories" (1), has led me to read again his translated works and also to discover a remarkable book, "Four sisters of Hofei "by Annping Chin. She was born in Taiwan in 1950, a professor in the History Department at Yale University and the wife of Jonathan Spence, the well-known academic.
Annping Chin was able to meet the four sisters and had access to the family archives; she published a unique document about the life of a family at a time when China is opening to modernity. One of the four sisters is Chao-Ho, the future wife of Shen Congwen.
1 / A very romantic encounter:
In the early 1930s, Shen Congwen is a well-known writer, the last romantic writer, and his short stories are very different in their style, themes and characters from the writings of the time. The famous philosopher Hu Shi, chairman of the Chinese Institute of Wusong near Shanghai, offered him a professorship, an exception to the rules as he had no university degree.
This is where he meets Chao-Ho, then a second year student. He is her teacher and fell in love with her but she says bluntly that her studies are her priority and she does not want to be bothered by a suitor. Shen Congwen is very distressed; the best friend of Chao-Ho explains that she is more rational than emotional, she still has childish attitudes: she knows how to say no and can be stubborn. She meets Hu Shi who speaks very highly of Shen Congwen: he considers him a genius and the most promising writer of his generation.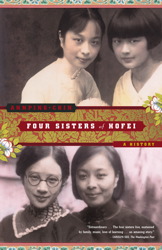 Subsequently, Hu Shi wrote to the unfortunate lover with a copy to Chao-Ho: "This woman does not understand you, much less your love for her … Love is not the only thing in life … this person is too young and inexperienced … She enjoys turning away her suitors. You're just one among many ". It is true that at the time she collected the letters of her lovers carefully classified and numbered!
She was beautiful but did not pay attention to it, the beauty of the family was her older sister Yuan-Ho. She had short hair and dark complexion, a "black peony". Why did she marry in September 1933 as she was often exasperated by him? Because he wrote good letters!!
The short story "The housewife", written in 1936 (3), is a portrait of his young wife, the way he had courted her and the challenges that were emerging: he was eight years older, he was unable to take into account the reality and invests everything in his passion, antiques (which became his profession after 1949). "One minute you call me your darling, your treasure and the next you say the same thing about a tray or a vase …"
She was educated to be a traditional wife and was treated as such by her husband. "Their habits were entirely different, so she tried hard to adjust. She wanted to become a model wife at home as well as in society. She was loving and responsible, modest and disciplined. "
Everyday life was not easy, "she now understands what passion was and she knew that he retained that nearly childlike passion for her, but this had no meaning in daily life nor had she any great need for it."
He accuses her of not trying to understand his actions and simply tolerate them. She accuses him of shying away from his responsibilities and the reality. Her family circle treats her like a teen age girl while she is a mother of a two years old little boy!
2 / Travelling and being separated:
A few months after his marriage, he went to Fenghuang, his hometown in western Hunan. He wrote to his wife about sixty letters which will provide the material for "Journey to Xiang.(Discursive notes on a trip through Hunan)".  Annping Ching translated the only letter from Chao-Ho that remains from this period (p.205); she signs with her nickname San-san and is less romantic than the  letters from her husband …
In 1937, they now have two boys and Shen Congwen leaves Beijing for Kunming because of the war with Japan. She had just had a baby but waited for the summer of 1938 to leave Beijing. One may wonder if she does not prefer him being thousands of miles away, and writing to her!
She is worried with his financial situation, and fears that he becomes a burden to those around him and regrets that he wastes his talent by multiplying essays and reviews …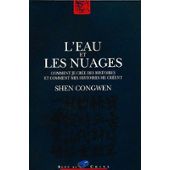 Once installed near Kunming, she becomes a school teacher, and likes teaching and her independence. Relations between Shen Congwen and Gao Gingzi, a friend known during his stay in Qingdao in 1931 and met again at the Kunming University, will create rumors and difficulties, but also lead him to write several remarkable essays and stories specially: "Water and clouds ", translated and introduced by Isabelle Rabut (4).
This document from the end of 1942 is a "long poetic meditation" at a time when the writer is isolated, criticized by both left-wing writers and nationalists. Influenced by psychoanalysis, his introspection, as Isabelle Rabut said, "has found its way into a sort of compromise between romanticism that is generated by passions and philosophies that keep them away."
His marriage is firmly anchored and he seeks by all means to guard himself against passion; " he is balanced precariously between what he preaches ideally (the beauty of the love affair) and what he is ready to take in real life. "
A short story "Looking at the rainbow" (3), is strongly influenced by DH Lawrence. This is a private sentimental conversation during a winter evening. This short story created a scandal and was condemned as perverse during a period of resistance against Japanese aggression. For Jeffrey Kinkley, his relationship with Gao Gingzi were passionate but platonic, nevertheless he did not show the short story to his wife.
3 / Politics at the center of everything: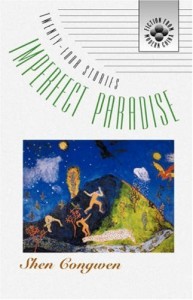 At the end of the war in 1945, Shen Congwen returned to Peking University, six months before his family and during this period he felt very close to his wife. His position at the university became difficult, he is attacked by leftist writers specially Guo Moruo and is dropped by Ding Ling whom he vigorously defended in 1933. He is completely depressed and attemps suicide.
When  the communists enter Beijing in January 1949, Chao-Ho was admitted to the University of North China to be reeducated along the revolutionary tradition. She became an editor of the journal of People Literature. The university position of Shen Congwen is canceled and he is transferred to the Beijing History Museum.
His literary work is over, he will refuse to start writing again despite pressures from Zhou Enlai. During the Cultural Revolution, he was sent to a May 7 school for three years, and his wife was with him. They return to Beijing in 1972 but do not live together for a long time; however, he took his meals with her. They lived with stubbornness in two separate worlds.
In 1995, seven years after the death of Shen Congwen, she published their correspondence which had already been partially printed. Yiyun Li says that this is one of the three books she brought with her when she went to study in the United States and she has translated some letters; a complete translation by Alice Xin Liu is being prepared.
We should leave the last word to Chao-Ho, "we were happy or unhappy? I have no answer.I did'nt completely understand him. Later, I began to grasp what he was about, not until now did I truly understand his character and the pressure put on him … "
Bertrand Mialaret
(1) Shen Congwen, "The journey of Xiang and other short stories", translated and introduced by Marie Laureillard and Gilles Cabrero. Bleu de Chine, Gallimard 2012.300 pages, 25 euros.
(2) Annping Chin, "Four sisters of Hofei." Scribner 2002.
(3) Shen Congwen, "Imperfect Paradise-Twenty four stories." Edited by Jeffrey Kinkley. University of Hawaii Press, 1985.
(4) Shen Congwen, "Water and clouds." Translation and introduction by Isabelle Rabut. Bleu de Chine 1993.