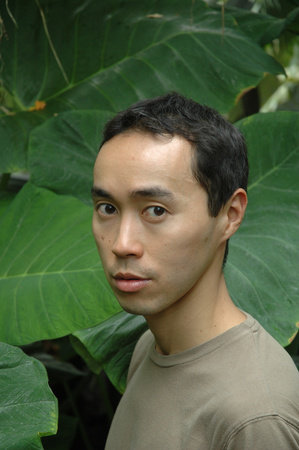 Tash Aw is the most famous Malaysian novelist; he was born in Taipei in 1973 and lived in Kuala Lumpur before studying law in Cambridge and working for a few years with a lawyer. He lives in London and currently in Paris for a few months.
Three of his novels written in English are translated into French. The first one gave him immediate international fame and a record advance fee. At the beginning of 2008, I was able to highlight the qualities of this book (1). The next one, "The Invisible World Map" (2) was an interesting reading about Sukarno's Jakarta; however, "The Five Star Billionaire" (3) made me run away. Not for very long, because I was won over by a short autobiographical essay (4) and by a remarkable novel, "We, the Survivors" (5), that has just been published.
– "The Survivors", racial tensions and social inequalities:
Ah Hock comes from a poor family of Malaysians of Chinese origin, the father, a fisherman, left for Singapore and abandoned his mother. She works at a fishmonger's but decides to return to her village and successfully grows vegetables with her son for a few years. A typhoon destroys everything, "we were the wrong race, the wrong religion, who was going to give us any help? Not the government that's for sure" (p.202).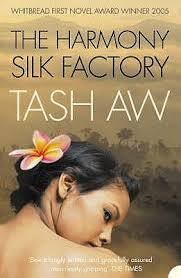 In KL, Ah Hock worked as a waiter in a restaurant and then in a fish farm for ten years and became the boss' foreman. He marries Jenny Teoh, who is pursuing a marketing career in an American company. He rarely sees Keong, a childhood friend, who has become a drug dealer and a middleman for the employment of immigrant workers, who are often illegal.
Indonesian fish farm workers catch cholera; he asks Keong to help him hire other immigrants. A fight with the negotiator, an emigrant from Bangladesh, went sour and Ah Hock killed him by accident to protect Keong. After three years in prison, he was contacted by Su Min, who was studying in the United States and wanted to write an interview book on Ah Hock's itinerary.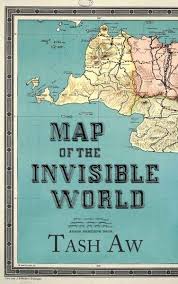 – Migrants in Malaysia:
Very imprecise figures, but probably 15% of the working population. Of the 3.5 million migrants, at least 1.3 million are in an illegal situation. They come from Indonesia, Bangladesh, Nepal and the Philippines; they work in the states of Selangor and Johore but also in Sabah and Sarawak, employed in industry, construction, plantations and services.
The novel emphasizes racist reactions, "no one wanted to know about you if you were dark skinned or foreign" (p.10). For Lai, the boss of the fish farm or Keong, these immigrants are just underpaid numbers who are there to do the hardest work: "it wasn't the pay that destroyed the spirits of those men and women, it was the work, the way it broke their bodies" (p.44); suicides happen quite often.
For the author, today's Chinese Malaysians are actually doing to migrants what their grandparents suffered when they arrived in Malaysia during the colonial period.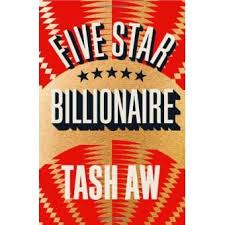 – Social inequalities:
In Malaysia, the focus is on race and inequality in relation to Malay privileges. In fact, there has been a significant increase in social differences during a single generation. These inequalities are greater than in Europe but less than in Singapore or the Philippines. One thought that the future would bring a better life for a richer, more educated population, this is less sure today.
Ah Hock's life shows us this development; despite his efforts and sense of responsibility, his bosses, of Chinese origin, did nothing for him; poorly paid, rather small bonuses, few prospects.
These themes are also developed in "Strangers on the Pier", a great autobiographical essay. Tash Aw can't get his father to talk about the past. The grandparents come from Fujian and Hainan. They are immigrants; one cannot talk about their weaknesses and poverty, which is a handicap, must be hidden as much as possible.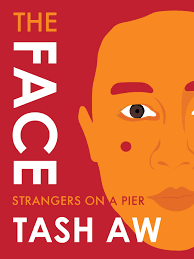 It is at the end of school that children really perceive the class differences and the very diverse futures that await them. As a teenager, Tash Aw, who spends his holidays in the village of his maternal grandparents, felt that he is moving away from the rest of the family, that he risks becoming a stranger.
– "The Survivors", a successful novel:
We appreciate the tone of the book, sometimes some distance, sometimes a little sadness; obvious stylistic qualities. It is a very elaborate novel, as the author says: "writing is a craft and a vocation…I have always believed in giving the writing the respect it deserves". A book that the author obviously cares about.
The composition is complex; the introductory chapter is a summary of the book's plot. We play between the past and the present, between the hero's youth, his life as a married man and a foreman, his interviews with Su Min after his years in prison; there is no chronological progression.
The character of Su Min is too present, she is a trendy young woman, a student in the United States, vegan and lesbian; she is the opposite of Ah Hock. But she has a personality which is not really interesting and who serves as an interlude in the book. Only one point deserves attention: as an interviewer, she takes control; the book to be published is in fact her own, Ah Hock is only the support.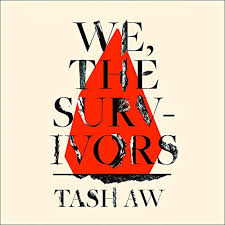 Ah Hock is an endearing character, a friendly murderer. In fact, murder is much less important to the author than his reflection on the life of his hero. Ah Hock doesn't feel involved in this murder, nor in the verdict. He does not remember Ashadul's face and it was in court that he learned his name. It is not surprising to learn that Tash Aw is an admirer of Albert Camus' "The Stranger".
The characters are sometimes a little weak, for example Keong, the hero's childhood friend and evil genius. Similarly, one can regret that the tempo of the second half of the novel is less sustained than that of the beginning.
It is also surprising that the Malays hardly appear in the book while claims for economic equality with Chinese citizens have been the cause of conflicts and discrimination that still exist.
But Tash Aw knows how to approach serious problems with nuance and without a hidden agenda. He has written with talent an honest novel that makes us experience with pleasure and from the inside some of the most serious problems of Malaysia.
Bertrand Mialaret
1- Tash Aw, "Le Tristement célèbre Johny Lim" (translation of "The Harmony Silk Factory"!) Robert Laffont, August 2006, 420 pages.
2- Tash Aw, "La carte du monde invisible", translated by A. Neuhoff, Robert Laffont January 2012, 444 pages.
3- 3- Tash Aw, "A Five Star Billionaire", translated by J.F. Hel Guedj, Robert Laffont, September 2015, 448 pages.
4- Tash Aw, "The Face, Strangers on a Pier", Restless Books, 2016, 78 pages.
5- Tash Aw, "We, the Survivors", Fourth Estate, 2019, 326 pages.