Originally published on Rue89 -09/27/2010 –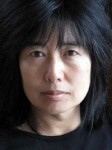 The gold rush in California and Australia has generated significant Chinese migrations. Quite unknown are the migrations fom the Canton area to the "New Gold Mountain", New Zealand, which began around 1866. Limited numbers since in the 1890s, a maximum of 5000 Chinese (including nine women!) Inhabited the country. Among them, the great grandfather of Alison Wong; with " As the Earth Turns Silver" she has just published a brilliant novel about the relationships between these communities.
Chinese and Pakeha The relations have been difficult with the inhabitants of European origin (Pakeha as they say in New Zealand), happy with this cheap labor for the gold mines, but who restricted the numbers: 1881, creation of an imigration fee; in 1896, limitations  to transport by boat (only one Chinese with 200 tons of cargo; an idea to submit to our current French Minister of Interior, specially inventive on this subject !).
Thetax (poll tax) represents at that time several years of wages, which prohibits bringing women and children who must stay in China. There was no more naturalization of Chinese between 1908 and 1952 even though the poll tax was canceled after 1944.
The government in 2002, apologized to the Chinese community for the sufferings created by the Poll Tax.
Alison's parents, like the two brothers, heroes of the book, are running a fruit and vegetable shop and later a supermarket. She was born in Hawke's Bay on the east coast of North Island,  a beautiful area where the Chinese are rare and where her parents did not  speak Cantonese to their children to avoid reactions.
Alison Wong, from computers to literature After studying mathematics and computer science, she lived for three years in China, learned Mandarin at Xiamen University and returned to New Zealand with a Chinese husband whom she divorced some years after . In 1995, she studied creative writing at Victoria University in Wellington. She lived with the poet Lindsay Forbes, the father of her son Jackson and she became a famous and published poet.
She worked several years on her first novel "As the Earth Turns Silver", published in 2009. A beautiful title which translates in French as "The Butterfly Lovers"; this refers to the love story in ancient China between Liang Shanbo and Zhu Yingtai, these butterfly-lovers are the chinese equivalent to Romeo and Juliet and led to many plays, films, operas and a famous violin concerto.
Nothing related to the topics of the novel by Alison Wong which won many prizes in New Zealand and in Australia where she now lives.
A secret and tragic love story
Katherine is a young widow with two children. The husband, a journalist, drowned himself from drinking too much, but his relationship with Lionel Terry, the racist murderer who killed a Chinese because Chinese (as the ancestor of Alison Wong), influenced his son Robbie. The daughter, Edie, very brilliant, is supported by Mrs. Newman, a feminist activist whose secretary is Katherine.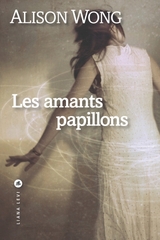 A  fruits and vegetables store is run by two Chinese brothers, both married in the home country. The elder brought a concubine who gave him a son. The youngest, Yung, educated and activist for the Republic in China, secretly becomes Katherine's lover.
Secretly, because, as Mrs. Newman said:
"You marry a Chinese and you lose the right to vote, you'll have no pension, you lose everything …".
Communication between Katherine and Yung is complex and not free from prejudices; this is a very successful aspect of the book. She finds him tall, with a straight nose, he "did not look Chinese." She loves him, he is unable to confesshis love, although the softness of her hair does not make him forget the grace of his wife back home.
But a woman for him should remain in her place and the liberation of the country is more important than women's liberation.
The feminist movement is illustrated by the positions of Mrs. Newman against politicians and doctors of her time; these themes are developed by some pages on the difficulties of the two Chinese women in the home country to serve the parents.
The book is a real novel that avoids clichés that some of its topics could have generated. This is not an historical novel or a family history and  the historical information although of top quality is never a burden. The novel is written from both the European perspective and with a Chinese look which does not hide that the Chinese can be racist too!
In short, nothing schematic, but sometimes the construction is a bit too clever: very short chapters and the introduction of historical figures which can give some uneasy flow to the story. A fairly neutral tone that avoids schematic reactions and emotions, but sometimes you would like more energy, more life. But this does not limit our pleasure, this book is a real success.
► Alison Wong "Les Amants Papillons". Translated from the English by Michelle Herpe-Voslinsky. ed. Liana Levi, 336pp, 20 €uros.