A thousand years long tradition had an unintended consequence in recent years, the development of a new literary genre: officialdom novels. This is why it is good news that Penguin China has published a few weeks ago "The civil servant notebook" by Wang Xiaofang, the great master of the genre, translated by Eric Abrahamsen, one of the founders of the well known site www.paper-republic.org  who lives in Beijing since 2001.
1 / The notebook of an official creates a panic: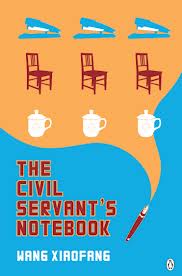 In the imagined city of Dongzhou, two senior bureaucrats are competing for the position of mayor. Alliances, clans are organized with power struggles where everything is allowed: blackmail, bribery, seduction … But a notebook that is supposed to have been written by one of the candidates will put this organization into panic …
Given the many novels by Wang Xiaofang, we could fear a book written too quickly. This did not happen; the story progresses by adding the points of view of different characters which also helps to develop their personal history and character.
A bit of humor and mockery; chairs, desks, pens, staplers speak between themselves and emphasize their role in the bureaucracy: "the pen is the primary source of leadership … Grasping power means grasping a pen. "" We, office desks, are like secret bases. Our master's questions of style, feeling and interest are all concentrated on us. " "A successful civil servant sticks to his leader like a staple and paper; he thinks his leader's thoughts, concerns himself with his leaders concerns and takes pleasure in what pleases his leader."
The book is lively, funny and a pleasure to read. Career strategies of officials are detailed. The basic rule: "if you wanted to be number one, you had to follow a number one" and Zhu Dawei learns chess to become the partner of his boss. Another will even drink his own urine because his leader asked him to write a note on "Philosophical reflections on a urine cure!"
Finally, of course, there is for Ou Beibei promotions based on affairs especially since her husband has no ambition and is not interested in money.
2 / Power is the main theme:
As he said in a recent interview: "the book will help readers get to know the current reality of Chinese society, because it seizes, the most unique aspect of society which is power worship."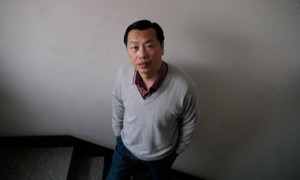 A few days ago in the New York Times, he stated: "we all adore power, but our spirit has been castrated by power. This is the heart of my novel, it's core idea. " "The basic idea of the officials with power is: you don't need to know anything. Because if you know something, then you threaten my power. Hence all the secrecy that we see around us. "
The cult of power leads to hypocrisy and lies: "those who worship power must worship falsehood, and for that reason, each and every profession has developed its own highly developed unwritten rules. Know this; preserving the unwritten rules means preserving yourself "(p.78).
As he says, "anti corruption cannot only depend on personal achievement … only reform of the whole system can limit corruption." We are far from this and the book is a cynical development  of the objectives of bureaucrats on personal issues like power and fortune; they are very far from the objective assigned "to serve the people."
3 / A novelist who knows what he speaks about:
Wang Xiaofang is going to be be fifty years old. For two years he was secretary of the vice mayor of Shenyang, Ma Xiandong, who was convicted and executed for having gambled three million dollars of public money in the casinos of Macau in 2001. This episode, although he was cleared, did put an end to his administrative career.
After four successful novels on officials and bureaucracy, he is considered the master of the genre. Each of his books has sold hundreds of thousands copies, and in 2007, "The chief of the Beijing liaison office" has passed the million mark.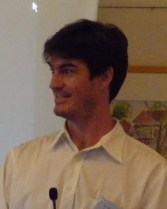 Currently with the Bo Xilai case, the situation is more difficult; publishers are cautious. He has four books awaiting publication and film projects are frozen for the moment. Corruption is a touchy subject …
He is very critical, sometimes rightly, against Chinese writers whom he accuses of taking refuge in the past or the Cultural Revolution to adress, sometimes in an allegorical style, the country's problems, "We become spiritual eunuchs and helpless bystanders. "
Modesty is not his major quality: he compares himself with the Nobel prize Mario Vargas Llosa "I don't feel he is any better than me." He explains and we can believe that what he writes is derived from actual incidents he encountered in his career, but he goes too far when he claims to have created a "new style".
Readers are mostly civil servants or graduates who want to become civil servants. The profession is very attractive (stability, benefits…): 1.4 million candidates each year or 88 for one opening! Wang Xiaofang refuses to be a guide to accelerate careers, the objective is to inform about the current reality of Chinese society.
4 / The development of a literary genre:
"The Scholars" (1) is written by a wonderful forerunner, Wou King -tseu (1701-1754). Another novel was translated into English in 2001: "Officialdom Unmasked" (2) by Li Baoyuan (or Li Baojia). This long novel (an abbreviated publication of 630 pages) was serialized in a magazine in 1903.
In recent years, there has been a revival, or rather an explosion of this traditional genre. "Ink Painting," published in 1999 by Wang Yuewen was a great success for publishers, perhaps less for the author, an official of Hunan provincial government, who was dismissed for failing to comply with the rules of the game !
Often the theme is classic: an honest officer is faced with a powerful and corrupt environment; the struggle between good and evil is peppered with many twists and … beautiful women.
The public demand for greater transparency and to limits to corruption is one of the reasons for the success of these books. But we should not forget that all this would have been unthinkable twenty years ago with a censorship more vigilant and certainly more brutal.
There are numerous publications, more than 100 novels a year from 2008 onwards and in 2011, four of the twenty most popular novels are  officialdom novels. The runs are very significant: "Office hidden rules " by Lu Qi, which explains the rules for success with a serie of short stories, has sold a million copies. The book by Zhang Bing, an official of Chongqing "The notes by the official Hou Weidong" passed three million copies …
Wang Xiaofang pushes a bit too far when he claims that this kind of novel is the only "watchdog" of Chinese society and the consciousness of the society. However his several novels "The head of the liaison office in Beijing," which have enjoyed considerable success (one million copies sold) had unexpected consequences: the methods of these offices, which are lobbying groups by provincial governments vis a vis central ministerial departments, led to investigations and the closure of 625 of them (60%) in 2010.
5 / Women to target the large multinational companies: Du Lala.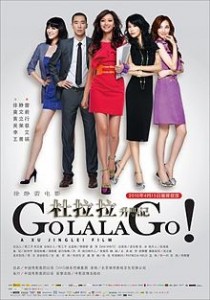 Leslie Chang, of whom we liked "Factory girls", analyzes the phenomenon in an article in the New Yorker (02/08/2012): " Du Lala's promotion diary" is a major event. Five million copies were sold of the three volumes, a film, a TV series of 32 episodes … But the author Li Ke, a woman who is supposed to have worked for IBM, remains unknown and she only grants interviews by internet . As a successful manager, she explains how to survive in the workplace, how to adapt her work style to that of the leader…
As Leslie Chang says, "Lala advance to management by learning how to promote herself, to speak up in meetings, to be pushy and friendly at the same time, in other words, to act like an American." She fights for her independence, her goal is not to find a rich husband, but her office life is hundred percent of her life.
She is not a beauty but she is smart, ambitious and hardworking. Unlike the more romantic movie "Go Lala Go", directed by Xu Jinglei, the goal is not to get promoted via male colleagues; as Li Ke said, "career novels are more about functional reading than entertainment."
Bertrand Mialaret
(1) Wu Ching Tzu: " The Scholars", translated by Yang Hsien-Yi and Gladys Yang. Foreign Labguage Press ,1973..
(2) Li Boyuan (1867-1906): "Officialdom unmasked", translated by T. L. Yang. Hong Kong University Press, 2001.