Originally published on Rue89 19/12/2009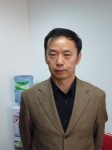 Two Chinese detective writers have been presented in the past: He Jiahong, a professor at Beijing and Qiu Xiaolong, who teaches in the U.S.The talent of these writers should not make us forget that many Western writers, use China and the Chinese world as a backdrop or a partner of their novels.
We will not speak of the China of the Tang Dynasty and of the Judge Dee by Dutchman and diplomat Van Gulik, or one of his heirs, the Frenchman Frederic Lenormand, who gives sequels to the investigations of the famous judge. Our authors are very different from each other: born in Sri Lanka and living in Hong Kong, a Scotsman adopted in the south of France, an American international lawyer, an English journalist in Beijing …
Unusual Combinations:
Shamin Flint, a young woman from Singapore, of Indian origin, describes the lives of wealthy families of Chinese entrepreneurs in Malaysia, exploiting the forests of Borneo. The investigation of a Sikh police officer from Singapore, Inspector Singh, creates difficulties with the Malaysian police.
We even meet a young Englishman who defends the primitive tribes of Borneo. One thinks of the Swiss Bruno Manser, who defended the Penan and who one day  disappeared ! Shamin Flint's third book is released soon, hopefully it will appeal to a French publisher!
Mi Jianxu, is in fact French (Michel Imbert). Five novels were published by Editions de l'Aube. The plots are often interesting and the documentation rather comprehensive, but the characters are a bit transparent, described too quickly and in a style not very controlled.
Nury Vittachi is an amazing writer. Originally from Sri Lanka, living in Hong Kong, he is married to an English woman.The couple has three adopted children from China and is described by the press as the "Benetton" because they are all of different colors as in the posters of the clothing manufacturer! A journalist, he played an important role in creating a festival and literary awards in Hong Kong.
Vittachi has three books translated with Philippe Picquier; he has imagined an original couple, an elderly Chinese from Singapore, close to his money and not friendly with women, CF Wong, master of Fengshui, the traditional Chinese geomancy. He is assisted (or disrupted) by a student, a young Anglo-Australian of Hong Kong.
A lot of humor, rhythm, between Chinese triads and Malay gurus; race diversity and love for food in Singapore is very well described. Novels of pure entertainment that will teach you little about the political and social problems of the region but you will discover why the Sydney Opera House is full of negative energy !
The "Tibetan" novels by Eliot Pattison :
Six novels, four of which have been translated into French and published in the series 10-18. Eliot Pattison is an American international lawyer who has traveled the world to serve multinationals and investment projects. He now leads a quieter life as a successful novelist in a farm in Pennsylvania.
Passionate with Buddhism, he published very (too) long novels that show us several regions including Tibet and Kham. The investigation is conducted by inspector Shen Yun Tao, imprisoned in a labor camp and whose skills will be used by the camp management to find a murderer. In the next book, in Xinjiang, Shan Tao Yun and a Tibetan monk Lokesh, survive through many complex plots.
Very well written and researched, a discovery of many aspects of Tibetan culture, but  we have difficulties to believe that all the Chinese (except of course Shan Tao who learns from the Tibetans) are absolute evil ! Fortunately, a group of Americans who are preparing the operation of a mine, are there to protect cultural relics !! The plot is too complicated and we get tired of supernatural phenomena and possible interventions of demons …
Instead of a mining project, the author could have chosen the action of some American NGOs who are doing a good job in Kham in education and cultural preservation.
A writer turned entrepreneur: Peter May:
Scotsman Peter May lives in Quercy, in the south of France, after a successful career with British television as a producer, screenwriter and director. Disappointed by the publisher of his first novel, he took over the promotion of his books and his websites are impressive: a company that he runs with his wife, also a writer who teaches creative writing.
He found time to make extensive contacts in Beijing  with judges and police, he  is even an honorary member of the Chinese association of crime writers!
The series comprises six Chinese novels. He is looking for backdrops that "speak" to the West: the Great Wall, the Terracotta Army in Xian … He is very accurate but manages to explain, without being a bore, the cultural and historical elements of his books even if he does not reach the charm and the literary and poetic quality of Qiu Xiaolong.
The relationships between police officers of the opposite sex are a classic, and love relations  between the detective Li and the American pathologist Margaret are  pretty complex . Margaret is also the brains behind the novel, and it is the medical pathologist more than the police who finds the clues and solutions, but not very sensitive to the environment and contemptuous of Chinese culture, she is the origin of much friction .
Inspector Li is sometimes quite westernized, he has a rather straitforward approach to local politics ( different from the skill of  inspector Chen Cao by Qiu Xiaolong ), moreover he has some major drawbacks as he is not interested in food or tea, or poetry, but he remains a good company !
A Beijing without exotic appeal: Catherine Sampson :Student in Shanghai then journalist in Beijing for the Times of London, Catherine Sampson has returned to China in 2001 with her husband James Miles, a correspondent for The Economist. Seventeen years of experience in China that allowed her to write two very pleasant novels, unfortunately not translated in French ("The Pool of Unease," and "The Slaughter Pavilion").
Nothing spectacular, she describes her environment, Anjialou, the suburbs of Beijing.  The plot deals with industrial relocation, links between the Party and Chinese manufacturers. The inspector Song and Robin, an English journalist, have only professional relationships!
The most interesting character is the Chinese interpreter that Robin will endanger by her arrogance. This suburb is gloomy and the inspector Song is not a star.
It is not mystic, nor magic, nor exotic … a true China.