Subramaniam Krishnan (KS) Maniam is one of the major writers born and living in Malaysia, but of Indian origin (Tamil) and writing in English, he is not part of the "national" literature that constitute with the privileges attached, the authors writing in the Malay language.
– "National" literature:
For the 30 million inhabitants of Malaysia, racial origin is essential: 63% are Malays, "Sons of the soil", just under 10% are of Indian origin (mostly Tamil). The Chinese arrived at different periods and spoke several dialects; They have still a very important economic role.
A public body, the Dewan Bahasa dan Pustaka (DKP), publishes Malay literature, establishes the dictionary, organizes well-financed literary competitions, selects the Malay writer to receive the title of "national laureate". In short, it makes one think of the Writer's Union in China!
There is also an Institute of Translation and the Book of Malaysia (ITBM) which translates, publishes and is supposed to promote literature in Malay. This institute has made known for the French-speaking readers some works of Malay writers, published by "Les Indes Savantes".
Recently, the DKP has accumulated vis-a-vis KS Maniam, inaccuracies and insults; he was accused of leaving Malaysia for international recognition. No previous contact with KS Maniam or other writers of Indian origin, no rectification but insults to those who defended Maniam who prefers to ignore this organization.
– The Indians in Malaysia:
In Malaysia, migrations of Indian origin were organized by the British from Tamil zones in southern India and Ceylon. This population constituted the proletarianized labor that exploited the rubber plantations. It has been largely replaced on oil palm estates by foreign workers not always with work permits. Unemployment, precarious housing around cities and delinquency, these citizens of Indian origin constitute 70% of the prison population.
The political parties that are supposed to defend them have been famous for their internal quarrels and their ability to take advantage of their mandates. The government is concerned about the loosening of the links between this population and the components of the party (mainly Malay and Muslim) that supports the government.
That is why the Prime Minister, Najib Razak, has just launched a ten-year Malaysian Indian Blueprint program: grants, scholarships, official posts … This is not the first plan; these programs are often launched close to the elections!
The plan will grant citizenship to Indians resident or born in Malaysia before independence; 25,000 Indians (other sources indicate much more) have no citizenship because they are born in plantations where their birth has not been recorded.
Fortunately a significant part of the Malaysian Indians is not interested in the plans of Najib Razak, they have a high level of education, constitute important groups of executives, lawyers, doctors …
– A son of Bedong:
KS Maniam was born in 1942, of Tamil origin and from a poor family; his father was the launderer of a hospital and to feed his family, also had to work in a rubber plantation near Bedong (Kedah), a small town in the north of Malaysia between Alor Star and Penang.
After a year in a Tamil school, he attended an English school and then, with a scholarship, two years in England for a teacher training, a job that he will hold for several years in Malaysia. In 1970 he attended university in Kuala Lumpur in English literature and from 1979 he was a professor until his retirement.
Studies in English have transformed his life but the plantations and the Bedong area are his small literary kingdom as Gaomi is for Mo Yan.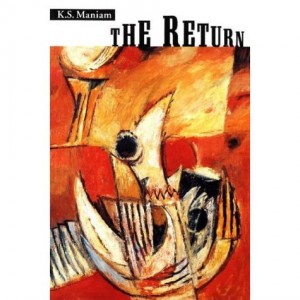 He wrote three novels of which the first "The Return" (1), an autobiographical one, had a good success. We shall not speak in this essay of his collections of short stories or of his plays (2) which will be discussed later.
"The Return" is the return to Malaya of Ravi after his stay in England and the difficulties of contact with the family he left. The book shows us the importance of language in the formation of a personality. The novel takes revenge on his teacher Miss Nancy and her obsession with cleanliness, but also shows that children's stories and nursery rhymes can be a formidable cultural training tool for the colonizer.
This education evidently removes him from his community; his former school mates call him "white monkey" but this allows him to free himself and live according to the standards he has chosen. The style is realistic, the look at the past is not sentimental.
The flaws of Tamil society in the plantations are denounced as being toddy, violence to women, the efforts of some to consolidate their power over the community and not accepting that Ravi could be educated. This violence will concern his father who will die in the fire of his house.
– Identity and culture: trying to become a citizen in Malaysia:
As the author says in 2006 "So what are my works about? They are all about the sense of belonging, by which, I mean belonging to the country or acquiring a national sense of identity. "
"In a far country" (3), the hero, Rajan, enjoys great professional success, he negotiates land transactions and develops real estate projects. He is far from the stereotyping concerning Indians in Malaysia. He is married to Vasanthi from whom he is distant, they have two boys.
One day he stopped working and took refuge in his office. He will then contact people he has known, Chinese, Malay, Indians, he will search for his roots and give meaning to his life.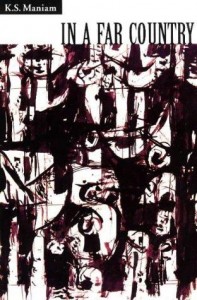 Unlike the dreams of his father and of his friend Lee Shin, the solution is not to embed in the land, to live from agriculture like the Malays, to build a house… One cannot recreate the country from which one comes.
Lee Shin is not a businessman, is not interested in money, he is quite independent but with a flute, clothes and Chinese furniture, he would like to recreate a China that cannot exist. If he is far from cliches about the Chinese, he isolates himself and can no longer control his life.
The political events: the Japanese occupation, independence in 1957, the anti-communist guerilla play only a secondary role. Independence, however, has increased tensions: "before there was only one country. Now we have many countries within that country "(page 116).
His Malay friend, Pak Zul, does not really accept progress: "Progress was another name for loneliness, for coldness between people" (126). In addition, he explains to Rajan: "we lived well, may be too peacefully, before you all came with your ideas and energies … You gave up everything to come to this land. We offered you what we had. But you all got greedy and would not share "(p.129).
For Pak Zul, Rajan has no ancestors on this earth and cannot understand the beauty of the jungle and the strength of the tiger, the oldest symbol of this civilization. It was also the poorly mastered progress that caused the loss of Mat, the son of Pak Zul.
"In a Far Country" is a beautiful novel whose narrative is sometimes a little too often interrupted by portraits, that of Lee Shin, then the book of Sivasurian … but that does not hinder the pleasure of reading. Rajan is really an attaching character just like his wife Vasanthi to whom he will eventually get closer.
– "Between Lives" and the return to the roots:
His most recent novel (4) features women, it is "a fully Malaysian novel in that it evolves around all three major communities … though it is narrated by a young Malaysian Indian woman, Sumitra."
Sumitra is a modern, independent young woman who works for a public body, the Social Reconstruction Department. Speaking Tamil, she is asked to convince an old woman, Sellamma, who occupies a land that promoters covet, to abandon it by securing her a room in a retirement home.
Office life holds a place to my opinion excessive in the novel but allows us to understand the different approaches of Sumitra and her friends Christina (who is the Chinese Lee Siew Mei) and Aishah the Malay. It is a complex novel in its construction between the past and the present of Sellamma but also of Sumitra and their respective families.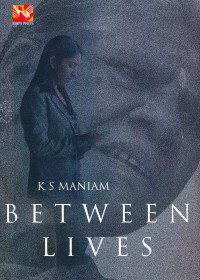 Sumitra's parents play an important part. She is close to her mother Gowri and tells us her story and the unfortunate hope in the past to go on with her studies. Gowri meets and helps Sellamma; she will be attracted by the personality of the old lady, the same goes with the father who will take care of the orchard and the vegetable garden.
The book follows the relationships between the characters and the place where they live. The attachment to the land is essential for Sellamma and the same will become progressively for Sumitra because she realizes that with the life she leads, she is too far from her roots, a price to pay which is very high.
Sellamma forces her to look back on her past and find her real identity. Before her death, Sellamma will transfer to Sumitra the ownership of the land, convinced that she is now well prepared to resist and to defend this inheritance.
These three novels are of great quality and touch on the universal both in relation to the land, the past and the need to build oneself to live harmoniously in society. Therefore one can regret that KS Maniam is somewhat forgotten now in Malaysia and that his books are not translated into French.
Bertrand Mialaret
(1) KS Maniam, "The Return", Skoob Pacifica, 1993. 185 pages (published in 1981).
(2) KS Maniam, "Haunting the Tiger", Skoob Pacifica, 1996. 230 pages.
KS Maniam, "The Loved Flaw", Indialog Publications, 2001. 250 pages.
KS Maniam, "Sensuous Horizons, the stories and the plays", Skoob Pacifica 1994.
(3) KS Maniam, "In a Far Country," Skoob Pacifica 1993. 205 pages.
(4) KS Maniam, "Between Lines", Maya Press 2003. 390 pages.