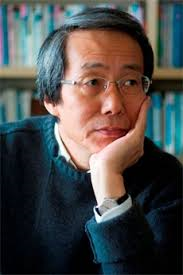 Wang Ting-Kuo is a famous novelist in Taiwan; his book, "My enemy's cherry tree" (1) won numerous award in 2015 and was quickly translated into English after the success, the previous year, of a collection of short stories, one of which, "La Chute" is available in French (2).
These texts focus on two male characters of modest origin who try to overcome their frustration by building a professional success that will not allow them to avoid failures in their love life.
– A novel about the life and death of a beautiful cherry tree:
The narrator's father is a cleaning agent in a school and committed suicide after a police raid on an illegal gambling centre he had organized. Obsessed with his social origin, our hero will lead a successful professional life and become the assistant to the manager of a family construction company.
He married Qiuzi, a pretty waitress in a restaurant, ten years younger. She does not share his ambitions and suffers from his constant travels while the 1999 earthquake greatly disrupted her.
A raffle allows Qiuzi to win a reflex camera and lessons with a teacher, Luo Yiming, a former banker, a character known for his philanthropic actions. A large cherry tree is one of the most beautiful trees on his property where the narrator and Qiuzi are invited.
Luo Yiming is a widower, his wife died giving birth to his daughter, Liu Baixiu, and he has not remarried; Qiuzi is like a second daughter to him. Qiuzi shows her pictures to a husband who is not very interested but "I could tell that the camera had failed to expand her horizon. Instead her lens had actually exposed the narrow confines of our life" (p. 174).
The narrator is hardly present with Qiuzi; he must convince his boss's brothers, the family shareholders, of a development project near Taipei, when the economic situation is poor. He was offered to invest in these buildings, Qiuzi supported the idea and Luo Yiming lent him the funds, but the day the loan was approved, Qiuzi disappeared.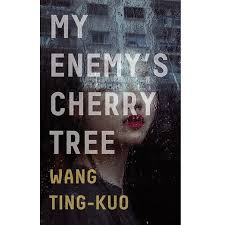 Qiuzi's relationship with Luo Yiming is a mystery, but the narrator is convinced that Luo Yiming is at the origin of this disappearance. The narrator had told Qiuzi "if you leave me I'll come here to wait for you every day" (p.40); he asked his boss for an unpaid leave and opened a small café in a low-traffic area and called it "Run away from home".
He is often visited by Luo Baixiu who would like to bring him closer to her father and make him forget Qiuzi, who has been missing for four years. The cherry tree will then die on Luo Yiming's property….
– A very personal style and an atypical novelist:
We are struck by the relaxed, calm, placid tone even when recounting sad events such as the death of the father. The narrative is slow, the characters are the most important. The novelist manages to create a very particular atmosphere around the presence, the absence, but we are struck by the implicit sadness of the different characters.
We have very few indications about Qiuzi; she almost never appears, her concerns are told by the narrator, she is transparent, but we do not know where a scar on her left breast comes from, which in her eyes is very important. Likewise, what does Luo Yiming mean to her, why has she disappeared? This is the heart of the book and of the reader's questions.
The composition of the novel is very elaborate: life with and without Qiuzi, professional success, construction projects, the relationship between the narrator and his boss. The economic situation plays a role when it impacts construction, but political problems are never addressed except by a few references to corruption.
Wand Ting-Kuo is 64 years old and, like his heroes, was born into a poor family. After a business school, he successfully published many short stories. His future father-in-law would then have made him understand that he had to choose between his daughter and literature and it's risks.
A career as a businessman will allow him, at 25 years old, to successfully start his own company. Twenty years later, he returned to literature while managing the construction company he founded in 1990.
– "The Fall", a classic theme, a successful short story:
The narrator is the manager of a company working on a casino project, he returns to Taipei with the son of his President. The owner of a powerful car, Huang, a brilliant stock market investor, convinced them and two other passengers to return by car. A detour to a restaurant and then a mountain road, fog, an exit and two wheels in the void.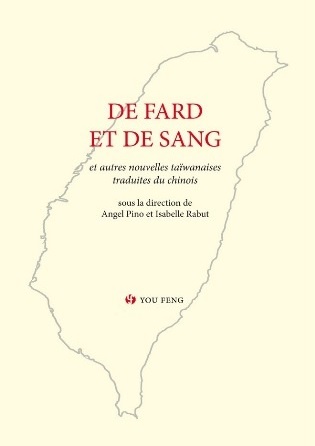 The story of his life comes back in an accelerated film; a poor family, he had to work in a factory and then in the army instead of going to university like Neige who abandoned him for a student. With a claim to marry her, it is the rage to win, which has pushed him to develop business successfully.
Neige's mother, a retired magistrate, became his legal adviser and later he married Neige who saw this marriage as a failure, as a humiliation; she took up teaching again and then left him.
In the car, in the back seat, his former rival is panicking, crying. The narrator will manage to let him out at the risk of throwing the car into the void; "I'm just sad, very sad…".
Bertrand Mialaret
(1) Wang Ting-Kuo, "My enemy's cherry tree", translated by Howard Goldblatt and Sylvia Li-chun Lin. Granta 2019, 266 pages.
(2) Wang Ting-Kuo, "The Fall", translated by Shao Baoqing, in "De Fard et de Sang", Volume 3 of the remarkable collection of Taiwanese short stories directed by Angel Pino and Isabelle Rabut. Page 411 to 459. Editions You Feng, 2018.