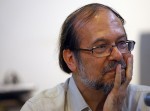 Twenty million young Chinese were sent to the countryside to be re-educated during the Cultural Revolution. This episode, not often mentioned in France, is of major importance for the understanding of history and Chinese literature. 'Lost Generation',  sending educated youth to rural China (1968-1980) was published in 2004 by Editions de l'Ecole des Hautes Études en Sciences Sociales (EHESS) and is the reference book on the subject.
Michel Bonnin started the first interviews in Hong Kong. In 1992 he created the French Centre for Research on Contemporary China, which he headed until 1998. He is Director of Studies at EHESS, pursues research on the relationship between government and society during the era of Mao Zedong and since the reforms. He hosts seminars at the EHESS and I had the chance to attend for several years.
"Lost Generation" is now translated into Chinese and published in China (which is exceptional for a book about China, written by a foreigner).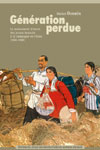 The translation and editing was a real adventure as the negotiation with the authorities, who initially demanded a few cuts or deletions; ultimately, very few changes. Michel Bonnin is honored by the China Daily on 19/07/2010, which mentions  the signature of his book in a bookstore in Beijing and reveals his Chinese name Pan Xiaming ( a mistake as Michel Bonnin / Pan Mingxiao could tell us), but we can use Lao Pan !
Bertrand Mialaret