Lao She is one of my favorite writers; I enjoyed reading this little book a few months after the publication by the same publisher of "The Philosophy of Lao Zhang" his first novel.

The "Writings …" are newspaper and magazine articles, especially from the period 1934-1939, but with a good short story, dated 1959, on cats, his favorite animal. Many autobiographical articles on his family, his children, his youth, his mother and uncle … demonstrate the character of a happy personality with whom we would have enjoyed to share a drink or two … or three, as he was not afraid of that even though he recognized that he was not a good drinker.
Other articles describe his love for Beijing : " In autumn, you should live in Beijing. I do not know paradise but, based on my own experience I can say that autumn in Beijing is paradise. "
Some short stories are little gems including "The Little Bird", attacked by a kitten, or "When you have children."
The translation is by Claude Payen (who has translated five books by the author) read by a Lao She specialist, Paul Bady, professor emeritus of Chinese literature at Paris VII University. Paul Bady has translated and introduced many works by Lao She and has worked many years to promote him.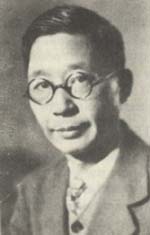 The "Writings …" does not include pages of interest about literature. It is unfortunate that "The old cart" by Lao She, "Essay on novel and humour" (PUF 1974) is out of  print and has not been republished. In this book, Lao She explains how he wrote his major novels by focusing on humor, characters, language and style. And Paul Bady, in 90 pages, brings a fascinating  review of the life and works of the author.
Bertrand Mialaret
(1) Lao She's "Writings from the rat's nest", translated by Claude Payen. Publisher : Philippe Picquier, 2010, 125 pages, 14.50 euros.