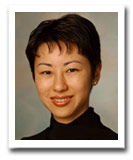 The list of writers selected for the Man-Asia prize has just been published. Ten writers for a prize that will be awarded in March 2011.The rules have changed: the authors must be Asian and the books published or translated into English, whereas in the past, the long list was much larger (twenty five books) and related to works not yet published.
Over the past three years, Chinese writers have won the prize twice: "Wolf Totem" by Jiang Rong  in 2007 and in 2009 Su Tong with "The Boat to Redemption," an excellent novel which will be reviewed when the French translation is published. In 2008, Yu Hua, a finalist with "Brothers" has seen the prize slip from his hands.
This year's selection includes Bi Feiyu for "Three Sisters" (1) which is not his best novel. But there is a common factor between these three Chinese novels: their translator, Howard Goldblatt, a well known American professor who seems to have launched a takeover bid for the Man-Asia prize !
Good news: one of the three jury members is Hsu-Ming Teo, a young woman born in 1970 in Malaysia and who emigrated to Australia with her family in 1977. She is a professor at Macquarie University in Sydney of History and Literature. In 2000, she published a remarkable novel "Love and Vertigo" (2) which won the  Australian Vogel Award for novels by young writers, allowing them to be published.

This book takes place in three different settings: Malaysia on the 13th of May 1969 and the deadly anti-Chinese riots, in Singapore where the author recreates the life of her mother during the Japanese occupation and in Australia where the family tries with difficulty to integrate. It's also a text on the colonial legacy of the British who led the young Chinese, who received an English education, to despise their Sino-Malaysian roots and promote an unreal British culture, that of the Enid Blyton books! Assimilation, multiculturalism, racism of recent immigrants, themes that are not specific to Australia!
I was less enthousiastic with her second novel, "Behind the Moon", published by the same publisher in 2005; a novel about the search for identity. A young girl, refugee from Vietnam, born from a father, soldier, black and American and a Vietnamese mother, is trying to find stability with two boys (one of them is disturbed by his homosexuality) and her mother who will further complicate relations.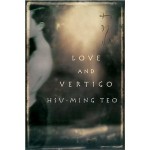 I hope that her joining this jury will give Hsu-Ming Teo's the desire to write new novels …
Bertrand Mialaret
(1) Translated into French by Claude Payen and published by P. Picquier in 2004.
(2) "Love and Vertigo." Allen and Unwin, 2000