Originally published on Rue89.com -12/16/2010 –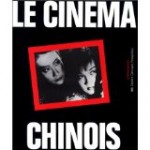 Thirteen films adapted from literary works will be shown during the next seven months at the Confucius Institute at the University of Paris Diderot, in the "Flour Hall" on the campus of Paris Rive Gauche.This Friday, "My Life" by Shi Hui, inspired by a story by Lao She .
Free sessions on Fridays at 5:30 p.m. which are presented by Luisa Prudentino, sinologist, professor at the INALCO, author of "The Eye of Shadows" ( Bleu de Chine, 2003) on Chinese cinema after Mao's death.
This program was also prepared by Marie-Claire Quiquemelle, ethnologist and China expert, researcher at CNRS and director of documentary films, and her book on Chinese cinema (1922-1984), published in 1985 by the Centre Georges Pompidou is a classic.
Lao She in the spotlight: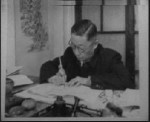 Three films from before 1949 and the establishment of the People's Republic have already been presented. The upcoming program is very diverse and emphasizes the influence of several great writers: three films based on works of Lao She:
• "My Life"
• "Rickshaw Boy" (1983),
• a movie from a "political" theater play by the author: "The ditch of the Dragon Pond" (1950) that shows how Beijing residents are coming together to clean up their neighborhood flooded by backwaters.
These activist works by Lao She are not his best specially as they had to be represented without a lot of resources and infrastructure, but they are characteristic of the time.
On the program, in February, will be "The True Story of Ah Q" (1981) after the famous text by Lu Xun. A character that symbolizes China humiliated by the Western powers and trying to turn humiliation into victories.
Well-known films such as " To Live" and "Farewell My Concubine"; also on the program is "Red Rose, White Rose" (1984) by Stanley Kwan from the novel by Eileen Chang.
Finally, interesting films based on books by Li Tiej'en, Ye Shengtao, Zhang Xianliang and also from a play by Cao Yu.
Shi Hui, in the tradition of Peking Opera:
"My Life" by Shi Hui, from a beautiful text by Lao She, will be presented this Friday, and tells the life of a policeman in Beijing during the storms of the history of China. A policeman, humanist, too good, too honest. First a craftsman, he builds all these reproductions in paper of goods of this world that are burned at funerals to accompany the deceased.
He joins the police, gets married and after two children, his wife abandons him and disappears with one of his former colleagues. Getting started as a policeman is difficult: you must know not to interfere when mutinous units are looting, stand guard outside the house of a "personality" who despises you …
The tone is cynical but humor is never far away. No revolt, of course, such practices will continue:
"You just have to play both ways: that of freedom to raise the money and using priviledges to save it "
At forty, he is appointed inspector, and his daughter marries a police officer; his son, a lazy fellow, also joins the police! A deep sense of waste; bosses, politicians manipulate and do not allow the police, quickly resigned, to do their job.
"My Life" is a beautiful film, acted and directed by one of the great contemporary actors. As said by Marie-Claire Quiquemelle (p.107)

"This great artist, deeply committed to the tradition of Peking Opera has become an outstanding interpreter of modern theater, then a filmmaker not only important as an actor but also as screenwriter and director."
He met great success in the Beijing Opera where Shi Hui knew how to interpret all types of roles; very famous in Shanghai, he performs many plays until the end of the war. A very natural way of acting for an actor who knows how to transform and to use make up to perfection.
Under attack during the anti-rightist campaign:
After 1945, he joins Studio Wenhua where he played in thirteen films, including the three that  he directed. "My Life" is a great film that was widely criticized for the desperate ending which was not in line with the "bright future" promised by the new regime.
In 1957, Shi Hui is violently attacked during the "anti-rightist" campaign; against him the fact that with friends screenwriters they rejected some Communist writers and criticized the methods of Stanislavsky, at the time a cultural icon. In addition, he staged a "political" play by Lao She "Looking in the direction of Chang'an" where some responsible party members are criticized, but where the actor was perhaps too successful !
On the eve before a second meeting where he was going to be under pressure, he disappears and his body is found drowned in a river. Was it a murder declared "suicide" as with Lao She, who was found dead in the shallow water of a lake, one will never know …
Bertrand Mialaret