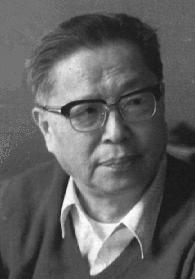 A few months ago was celebrated in China, the anniversary of the birth of the great playwrighter, Cao Yu (1910-1996) and last week in London, his stepdaughter, Dr Ruru Li (1) from Leeds University, organized for a few days an exhibition and lectures at SOAS ( London University). Finally, in Paris, on Friday February 25 will be presented by Luisa Prudentino "The Savage Land", a film by Liang Zi based on the play by Cao Yu, "The Wilderness".
Known in China as the father of modern Chinese theater, widely published in the English-speaking countries (six plays) and often played; unknown in France where only "Thunderstorm" has been translated by the ELE Beijing in 1958, but France, as a compensation, granted him a decoration, the "Légion d'Honneur" in 1987 !
A successful young writer:
Cao Yu, from 1922 to 1928, attended the Tianjin Nankai School, a school widely opened to western culture. Zhang Penchun, a playwrighter who had visited the U.S., created a school theater company where Cao Yu performed in particular female roles. At Nankai University and Tsinghua University in Beijing (where he graduated in 1933), he reads a lot, the Greeks, Shakespeare, Ibsen and Eugene O'Neill …
Then, at the age of 24, he wrote "Thunderstorm" (2) which was very successful. In the 1920s, in the family of an autocratic industrial investor, his relations during his youth with a maid who gave him two sons and whom he abandons are recalled. This will be a burden for the next generation with the love of a servant girl of the same woman and her half-brother.
The play holds our interest because the characters are complex and especially not oversimplified.The industrialist is an interesting personality; the sweetheart of his youth, married with one of his servants, has not forgotten nor forgiven and wants to save her daughter from relations with this family.The son of this maid, an unionist, a character who should be "positive", is in fact rather clumsy and is betrayed by his companions.
Obviously, we are sometimes close to melodrama, and negative assessments of major industrial families are, if one reads Mao Dun, a characteristic of the era ("Midnight" was published in 1933).
"Thunderstorm" enjoyed considerable success, the play was performed in several theaters and two different films were shot in 1938.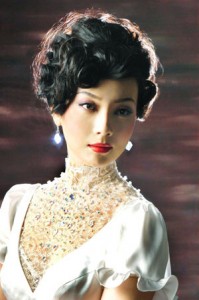 "Sunrise" (1936) is less interesting. The environment of the courtesan Chen Bailu  and her character, are less exciting. We meet a major banker busy with stock market manipulation, a young hustler with his elderly mistress, a former "westernized" student and an old sweathart of the courtesan.
I was surprised with some pages on the life of a small bank clerk that could have been written thirty years later! A plot with no real tension, the play will have to wait some years to be performed. A film will be shot with a screenplay written by Wang Fang, one of the daughters of Cao Yu.
Success with plays and films:  All by himself, he will develop interest for western modern theater. Until 1940 he taught at the Academy of Dramatic Art in Nanjing and he even gave English classes.
In 1937, he published "The Wilderness" (3), a play that I have not read and which is more controversial. Cao Yu leaves the city for the countryside and tells us of a peasant unjustly imprisoned. The hero escapes and takes revenge on the family of a wealthy landowner who killed his father, sold his sister as a prostitute and forced his girlfriend to marry the son of the family!
After his revenge, he hides in the forest and becomes deranged. The play with its fantastic elements, was not in line with the social realism of the time.
The film "The Savage Land," inspired by the play, was shot in 1981 by director Ling Zi. This is one of the first independent films produced outside the official studio system. The film was presented in 1987 and was the first Chinese film selected at the Venice festival.
After the Japanese invasion of 1937, Cao Yu moves to Chongqing, where he was a teacher and where he wrote patriotic plays. The "Metamorphosis" (1939): In a hospital under the bombs, undermined by corruption of its administrators, the arrival of two new executives led to a reorganization that will allow the hospital to fulfill its function, treating the wounded.
In 1940, " Peking Man", a very interesting play in my opinion , where is described the ruin of a traditional family and generational conflicts as well as the impact of modern ideas. It is close to the themes of "Family" by Ba Jin, that Cao Yu adapted for the theater in 1941.
Politics catches up: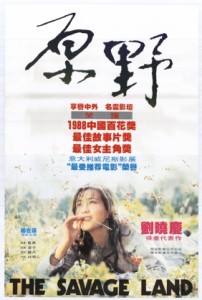 In 1946, he spent a year in the U.S. with Lao She for a lecture tour. On his return to Shanghai, he shot a movie and after 1949, became Director of the Beijing People's Theatre. Social criticism of his plays and his patriotic works, make him acceptable for the new regime, especially as he is popular and will become a member of the Communist Party in 1956 and a secretary of the Writers Association.
He presents his own plays, writes an historical drama, screenplays, translations.
During the Cultural Revolution, he was sentenced, like many others, for "counter revolutionary" activities and sent "to the countryside" to be "reeducated". He was cleared in 1975 and found back his post at the People Theater and some honors.
After being hospitalized for nearly eight years, he died in 1996.
He is a founding father, like a "Lu Xun for the theater" even though like the latter, his works have just been removed from school curricula !
Bertrand Mialaret
(1) www.wreac.org
(2) Cao Yu – "Thunderstorm" . FLP Beijing, bilingual edition, january 2001.
(3) Cao Yu – "Sunrise", translated by Barnes. FLP Beijing, bilingual edition, 2001;
(4) Cao Yu – "The Wilderness", translated by Christopher Rand and Joseph SM Lau. Hong Kong University. 1980, 201 pages.
(5) Cao Yu – "Peking Man" translated by Leslie Nai-Kwai Lo. Columbia University Press 1986, 180 pages.